An integrated approach to real estate
To improve lives through socially responsible development.
Sustainable communities filled with an abundance of opportunities for all people.
We began as a renovation company, handling diverse projects from commercial spaces to multifamily complexes, and quickly becoming a leading renovation entity in Western Canada. Leveraging this expertise, we transitioned to property acquisition and successfully turned over our own buildings.
A decade later, our path shifted towards office-to-residential conversions. Acquiring underutilized office towers for adaptive reuse, including one we renovated in our early years, marked a transformative step becoming one of the customers we once serviced. This change became a pivotal point as we embraced impact-driven development, focusing on converting underutilized commercial high-rises into vibrant multifamily complexes.
Over the years we have grown into a vertically integrated entity. From acquisition to management, our mission reflects creating positive impact. Our journey encapsulates transformation: from a renovation company to visionary developer, dedicated to spaces embodying our commitment to creating positive societal impact.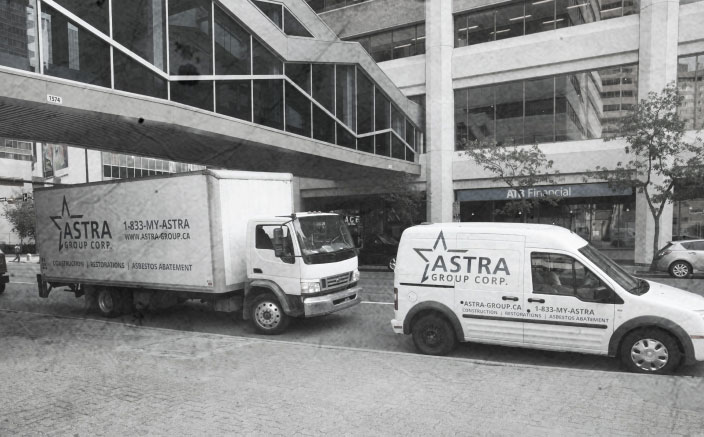 Began providing commercial renovations and performing various tenant improvements.
Moved into large, upscale commercial renovations for REITs and property management clients.
Large Scale Commercial Renovations
Creation of our hazmat and restoration division and the consolidation of services for commercial clients.
Shifted our focus to multi-family housing renovations, securing contracts with several municipalities and large government organizations.
Multi-family Housing Renovations
Focused on onboarding additional multi-family clients and began acquiring our own assets.
Multi-family Housing Renovations


Turning over properties and introduction of a vertically integrated model to utilize the strengths of our group of companies.



Introduction of our coworking business model, and further investment into real estate.



Conception of Peoplefirst Developments and implementation of our social impact philosophy. Established a focus on office-to-residential conversions.
Continued growth with a focus on office-to-residential conversions.
ARE & Peoplefirst Developments

Acquisition of two more office towers. Increased focus on project management of complex adaptive reuse construction projects.
ARE & Peoplefirst Developments


Our cross-disciplinary team is led by people who are experts in their respective fields and who are passionate about our collective purpose.
Our buildings offer new housing units with modern designs at rates that meet or exceed industry-established affordability and accessibility criteria.
We intend each of our multifamily buildings to improve housing affordability, attainability, and inclusivity.
Homes, cities, and a planet to thrive
We aim for our buildings to be socially and ecologically viable and economically sustainable well into the future.
Repurpose, reimagine, and revitalize
We aim to repurpose existing structures through creative solutions that revitalize buildings and communities.
We seek development and design opportunities that tangibly support people, community, and the environment.
We aim to identify, understand, and manage risks while acting ethically and transparently with integrity. This means fostering growth and inspiring trust in all our stakeholders, and encouraging diversity throughout our organization.
Ensure that our leaders, teams, and partners represent ethical conduct and transparency in all endeavours.
Ensure that our core values of affordability, sustainability, revitalization, and impact are modelled by our business decisions.
Set a foundation for identifying, analyzing, and managing material and systemic risks.
For inquiries or to request more information, please do not hesitate to contact us.