Astra Living: communities that thrive
Astra Living is our rental housing and residential property management company. We're redefining the landscape of residential buildings with a thoughtful blend of vision and expertise. Our purpose goes beyond traditional methodology – we're creators of living spaces that resonate with the pulse of modern life.
We combine strategic thinking and technical expertise to manage residential buildings that are not just functional spaces, but dynamic hubs of vibrancy.
Our commitment goes beyond aesthetics; it extends to maximizing value, controlling risks, and uncovering opportunities for all stakeholders.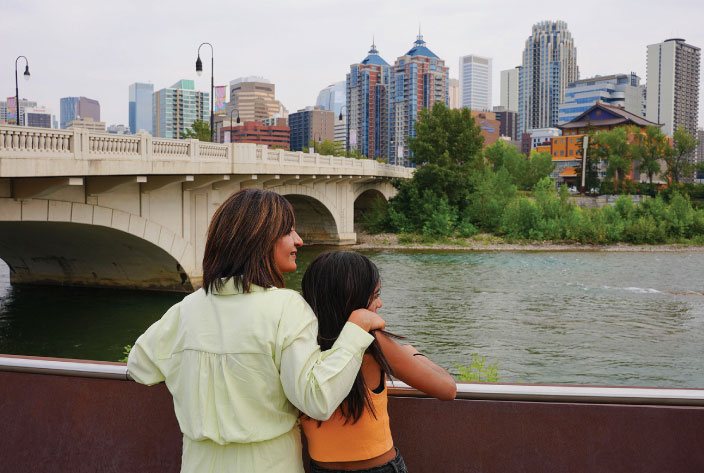 Vibrant communities, urban living
Our buildings are strategically located in neighbourhoods where many families and other households want to be—close to jobs, public services, parks, shopping, entertainment, and more.
Our buildings offer new housing units with modern designs at rates that meet or exceed industry-established affordability and accessibility criteria.
We intend each of our multifamily buildings to improve housing affordability, attainability, and inclusivity.
Homes, cities, and a planet to thrive
We aim for our buildings to be socially and ecologically viable and economically sustainable well into the future.
Repurpose, reimagine, and revitalize
We aim to repurpose existing structures through creative solutions that revitalize buildings and communities.
We seek development and design opportunities that tangibly support people, community, and the environment.
We aim to identify, understand, and manage risks while acting ethically and transparently with integrity. This means fostering growth and inspiring trust in all our stakeholders, and encouraging diversity throughout our organization.
Ensure that our leaders, teams, and partners represent ethical conduct and transparency in all endeavours.
Ensure that our core values of affordability, sustainability, revitalization, and impact are modelled by our business decisions.
Set a foundation for identifying, analyzing, and managing material and systemic risks.