Experience and adaptive expertise
Project Management and Construction
Capacity for managing complex projects
Our expertise in project management extends across various domains, with a particular emphasis on effectively mitigating risks in conversion projects. With a proven track record of successful delivery, including thousands of commercial and multifamily projects, we bring exceptional efficiency and innovation to every phase of project management.
Project management services
Our extensive capabilities in project management span a wide range, including effectively addressing risk in commercial, mixed-use, multifamily construction, and conversion projects. We prioritize the implementation of green building methodologies to ensure our projects meet or exceed green certification standards.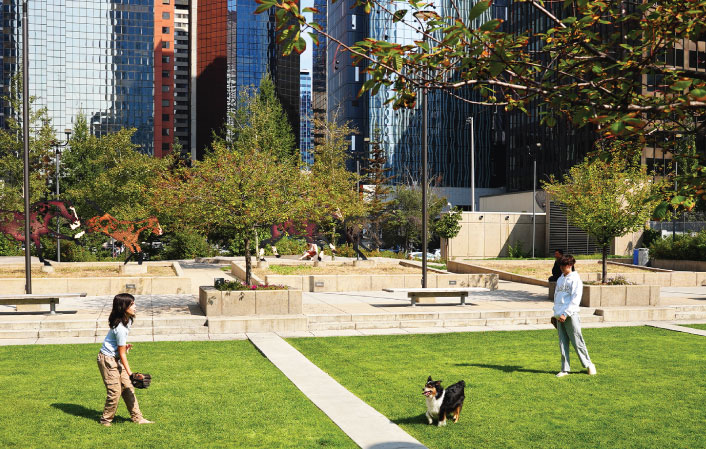 Sustainable buildings & construction
Our focus on green construction & community
We build with the objective of meeting stringent greenhouse gas and energy targets, as evidenced by our developments' mandate of a minimum of 25% in energy and GHG savings (NECB 2017).
Moreover, our conversion projects prioritize the use of local labor and locally sourced or manufactured materials. We are committed to making a maximum impact within the community through our projects, ensuring that our efforts contribute positively to the areas we serve.
Building green is what we do today, not what we think about tomorrow.
Delivering results, a trusted track record
Our experience managing projects of all sizes in commercial, multifamily, and mixed-use developments at scales up to high-rise towers means we know how to complete projects as promised by mitigating complications.
We aim to identify, understand, and manage risks while acting ethically and transparently with integrity. This means fostering growth and inspiring trust in all our stakeholders, and encouraging diversity throughout our organization.
Ensure that our leaders, teams, and partners represent ethical conduct and transparency in all endeavours.
Ensure that our core values of affordability, sustainability, revitalization, and impact are modelled by our business decisions.
Set a foundation for identifying, analyzing, and managing material and systemic risks.